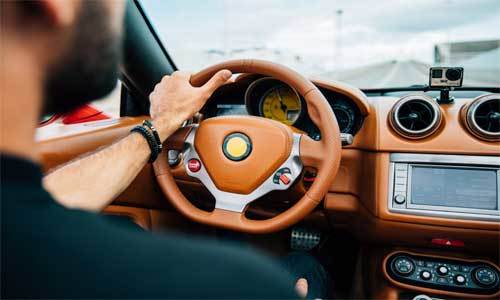 How to Upgrade Your Car Audio System
Are you tired of your old car audio system, and you would like to have a taste of the future? If so, building a perfect car sound system is sometimes strenuous, especially when it comes to budgeting. However, this guide will show you how to upgrade your car audio system efficiently and at a cheaper cost.
Some vehicles come from the factory sounding precisely like a theater, and you cannot find any flaw in their stereo, and that's understandable. You can also achieve that prestige such that the most obnoxious audiophile cannot detect any mistake in your audio system.
What Does a Car Audio System Look Like?
A car stereo combines several elements that work together to produce either sweet or faulty music. In most cases, an ordinary system comes with three primary features, while the advanced versions have more than three components that blend with the primary design. Let's have a look at these primary components.
The head component/Car Radio
These are two different names referring to the same object. The head or rather the car radio is the critical element of any vehicle's audio system. In most cases, this component includes an audio signal, CD players, digital music, and several other items. To upgrade your audio system effectively, you must have a proper understanding of your car radio.
The Speakers
Whether it is a car radio, 9.2 receivers, or a home theater, speakers play an essential role, boosting the amplifier. Physics will tell you that the audio signals are transferred to the car radio in electrical signals. These signals, now mechanical energy, is transmitted to the speaker, and that's how your speaker vibrates.
The vibrations produce sound from air display, and it means the more extensive the speaker, the louder the audio. However, in cars, speakers are full-range, and their effectiveness is measured by their ability to display air. You can also fix woofers, coaxial, and subwoofers in your car for the same purpose.
The Amplifier
In most cars, the amplifier and the head come as a single unit to conserve space, and that the reason why it is hard to notice the amp in your car. The amplifier has one significant role in ensuring that the car radio's audio signals are potent enough to vibration the speakers.
Reasons Why You Should Upgrade Your Car Audio System
You might be wondering why you should upgrade your car audio system, but we have the right answers.
Advanced Technology
With the shift in technology, you need to upgrade your car audio system to match the latest stereo trending features. Some of the components come with an advanced car audio system, including list element, Bluetooth, internet music, and crossovers.
You are probably missing all these if you are still using the aging car audio system. Today, you can integrate your car radio with your mobile phone to access trending videos and music.
Classifying your entertainment
If there is something the ordinary car audio system cannot assure is customizing your entertainment. You can create an infinite sound profile as you want but only with an advanced audio system.
The latest stereo allows you to enjoy the graphic equalizers and classify your woofers to play a particular album from the sheer number of music in your playlist. What you need is a classic audio system with an efficient graphical user interface to raise your steam.
Aging Car Audio Parts
The main reason for upgrading your car audio system might be the aftermarket car audio parts. Most cars come with a horrible sound system that can assure superior quality entrainment. The advanced car stereo comes with exceptional speaker quality that incorporates bass and other superb sound patterns.
Where Should You Start?
Before you think of anything else, you need to map your budget. You should make adjustments in your budget depending on the kind of entrainment and music you need in your car. Also, learn to prioritize and give the first components the priority.
There are also several questions you need to ask. Are you planning to build the entire system? What does your current audio system lack? Would you like to replace your speaker or bring a new subwoofer? And if so, what type of speakers do you need for your system. All these questions are critical for a start.
Read More:
Difference Between A Stereo Receiver and an AV Receiver
How to Connect a Subwoofer to the Receiver Without Subwoofer Output?
Step by Step Guide on How to Upgrade Your Existing Audio System
First and foremost, building your existing audio system is cheaper than building an entirely new system. What you need for your damaged system is a severe modernization that will give the worn-out components a boost. Let's initiate the program.
Step 1: Replace your Stock Speakers with New Ones
Since you are sure that the head is functioning correctly, you need to begin modernizing your audio system by looking for good speakers. The sub-par speakers are easily damaged by extra vibration, and they tend to wear out quickly.
How to Look for a Good Speaker?
Choosing the right speaker for your car audio system can be a challenging decision. That's because of the variety of speakers in the market, making it hard to discern a higher quality.
Get the right size
It is critical to note your existing speaker's size since it will help you approximate the size of the speaker you need to buy. It is ideal for replacing your speaker with the same size as the current ones if you are not planning to replace the whole radio.
You can get various sizes in the market with round speakers ranging from 3/1/2 inches to 8 inches. You can also decide to get an oval speaker of between 4 * 6 and 6 * 9 inches.
Get the right type of speaker
It would help if you matched your new speaker with the existing model. For that reason, you should understand whether your system is operating with coaxial or component speakers. Your car is running on a component speaker if the midrange drivers are separated from the speakers. The point here is, you need to replace your speaker with the exact type of speaker you are currently using.
Get the right configuration
Do you need a 2-way or a 3-way speaker? You need to understand what speaker configuration you need before upgrading your speakers. The speaker configuration is simply the type and number of audio drivers in a speaker. You can get drivers such as woofer, midrange, tweeter, and several others.
Also, remember to get a speaker with the right specs. The sensitivity and power handling of the speaker are two critical factors. Since you'll be needing an amplifier, you have to get a powerful speaker with a rating of more than 90dB.
Step 2: Get an Amplifier for your stock speakers
An amplifier and a good speaker are the right combinations you need for your existing audio system. An amplifier will help you find a crossover network and send audio signals to the speaker more effectively.
Also, an amplifier is suitable for doubling the power of the audio sent to the speakers. That will give the signals more life hence making them louder.
How to get the right amplifier
Getting an amp for your car audio system is critical, but you need to be careful. The following factors will help you to get the right amplifier for your stock speakers.
Price
It is advisable to limit your options through price since you only need an average cost amplifier. Also, you need to compare the type of services that comes with the amp's cost. For example, you need to check whether you'll get a free installation from the manufacturer once you have purchased the amp.
Type
Before buying an amplifier, you should first decide how many speakers you need for your audio system. This way, you'll make an informed decision on the kind of amplifier that you will buy for your speakers. Knowing the speaker's type will help you figure out the amp's power that you should purchase and its output channels.
Currently, most mono amplifiers use a single output channel for powering the subwoofers. However, a dual-channel amplifier will deliver the kind of entrainment you need from your audio system.
Step 3: Get a subwoofer for your stock system
The easiest way to upgrade your existing audio system from zero to something is by adding a subwoofer to the entire system. Get a sub-bass sound to your stock system, and it will work superbly well than the newest audio system.
When choosing a subwoofer, get one with a signal converter and a loaded enclosure to filter sound. A monoblock subwoofer is the right choice for a car audio system, and it will work wonders with your stock speakers.
Step by Step Guide on How to Upgrade your old system to a new one
Sometimes replacing your existing audio system with a new one is the only choice you have for better sound quality. However, getting a new system can be expensive since you have to change the whole radio, including the head. So, where do you need to start?
Step 1: Start by upgrading the head unit
Let assume that your car audio system is a mess, and you cannot even tune to your favorite music band. You probably need to think about getting a new head unit. The head houses the system, and getting a new unit means a new amp, speakers, and subwoofers.
How do you get the right head unit?
Cost of an aftermarket head
Before making your purchase, you need to make preliminary plans on an aftermarket head component's average cost. Keep in mind the cost of installation. Head units of a car audio system vary in overall cost depending on the type you want to buy.
A single DIN head can cost less than a double-DIN unit with a touch screen if you decide to install the unit yourself. A touchscreen model is classier, especially if you are a fanatic of high-class products.
Preamp output
The best head units come with a preamp output with a separate switch with both positive and negative analog terminals. These units are perfect for giving your car calmness since they filter excessive noise and distortion from the speaker.
Type of your car
Before picking any aftermarket head unit, you need to check whether the installed dimension standard supports the desired head unit. The single DIN car radios support 2 * 7 inches, while the double DIN supports units of 4 * 7 inches.
Step 2: Get an amp and speakers:
After installing a given version of the head unit, you need to get an amp to fit the system well. You can decide to get ahead with an amp as a single component or otherwise. The speaker should be compatible with the amp to avoid unnecessary noise when you meditate on your daily schedule.
Step 3: Get a Bi-amp Setup
If you dream of transforming your car into a small concert, then you should add a Bi-Amp setup to your stock system. This setup blends with the primary subwoofers to provide an advanced signal processing that increases the vibration on your speakers, thus giving more sound.
Facts About a Vehicle audio system
The original audio system is not permanently installed in your car, and it is subject to occasional upgrade or change.
In most original equipment manufacturer head units, amplifiers are built, and you can only change the amp by changing the head unit.
The head unit is the core component of a car audio system.
Some cars come with superb OEM systems with bass systems, an inbuilt revel system, fender, bowers, and internet audio.
The speakers' size affects the audio frequency interface that is captured in full range in a car audio system.
Final Verdict
Upgrading your car audio system is the perfect way of bringing a smooth transition to the kind of entrainment that your vehicle offers. You should seek a professional if you want a better upgrade to avoid excessive mistakes that will cost you more bucks.
The best way to check your newly upgraded audio system's polarity is by listening to your favorite music. We have given you the right info based on real experience and research. These ideal will help you know how to upgrade your car audio system for a better experience.