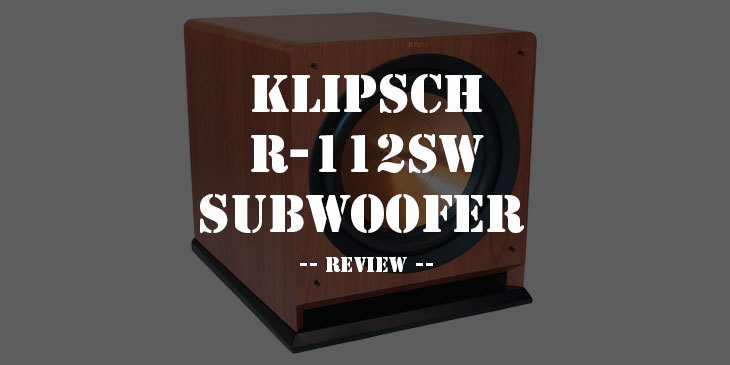 Klipsch R-112sw Subwoofer Review
If you do not just want to hear the drummer of your favorite band, but also want to feel it, or if you want to really crack it on the latest blockbuster, you need a decent bass supplier. The Klipsch Reference R-112SW Subwoofer is made for such occasions.
Klipsch in recent times added the reference subwoofer series to the R-110SW, R-112SW and R-115SW models. All three are aimed at sensitive listeners and feel most comfortable in medium to large home theater environments. The R-112SW, as a medium model, is not as large and heavy as its 15 inch big brother, but still a stately appearance. The trio does not vary in terms of design, case design, connectivity and action. But they are able to move with the performance and volume of air.
For the perfect combination of power, sophisticated and heart-pounding bass, The best klipsch subwoofer is the Klipsch Reference R-115SW. Wadding a serious beat, the R-115SW will not only wake your neighbors, it'll piss them off. The way only klipsch r 112sw subwoofer can.
Big, heavy and powerful
A lightweight is the Klipsch R-112SW Subwoofer with nearly 22 kg not. The dimensions of the 12-inch model also make it an eye-catcher. Its MDF case is graced with a brushed, black polymer veneer. This offers a clear contrast to the copper-colored membrane made of cerametallic. This material developed by Klipsch is characterized by a very good stiffness-to-mass ratio and admirable damping properties. The R-112SW is powered by a class D digital power amplifier with 300 watts RMS. This allows the subwoofer a frequency response of 24 Hz to 125 Hz and 118 dB sound pressure. This is more than sufficient for an exciting home cinema evening.
Practice-oriented equipment
All controls can be found on the back of the case. The compulsory Gain control is accompanied by a controllable low-pass filter and a phase switch that allows the phase to be rotated through 180 degrees. As connections, a line-level and an LFE input for multi-channel sound systems are available.
An operating display in the form of an LED is located on the front, top left. It will also signal you when the R-112SW is in standby mode. With the help of a selector you can set the mode. If the switch is set to "Automatic", the subwoofer will switch on as soon as a signal is present.
Completely free of criticism is the flagship Sub Klipsch but not. First, the testers complain about the lack of a remote control, on the other hand, one would have liked a continuously adjustable phase controller.
Excellent sound properties
It scores not only with outstanding depth, pressure and precision, but also with extreme level stability, dynamics and high impulse fidelity. These qualities are particularly noticeable in equivalent bass effects, as found in the home cinema area.
Final Verdict
All in all, the Klipsch R-112SW leaves a very positive impression. A cheaper entry into the league you will not find so fast. In conclusion, the Reference R-112SW subwoofer lets you can feel the impact of your most wanted music and movies rather than just hearing them.