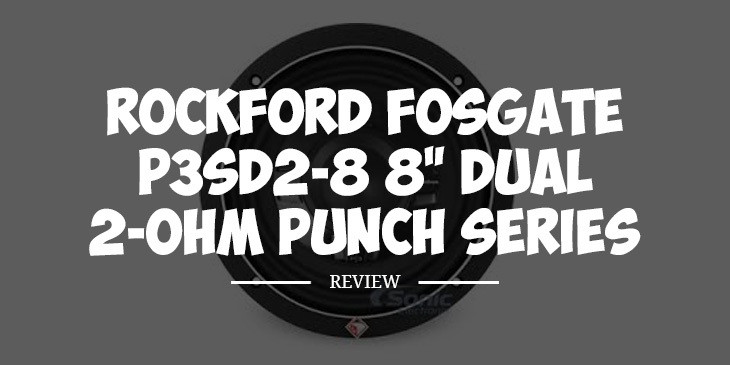 Best Rockford Fosgate P3SD2-8 Review
You'll be surprised at how this 8 inch subwoofer hits hard despite its size. This rockford fosgate p3sd2-8 is one subwoofer that can replace the default speaker in your car.
Whether the latter has been blown out or you just want to replace it, you will find this Rockford Fosgate subwoofer the perfect replacement.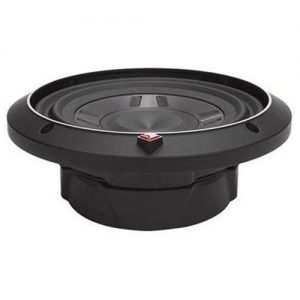 This subwoofer is affordable. It is also easy to install. Perhaps more important for drivers who put a lot of premium on cargo and passenger space. Rockford fosgate speakers is a shallow mount subwoofer that has a top-mount depth of less than 3 inches. Installation should be a breeze with this subwoofer.
Shallow Mount Design:
This subwoofer has a top mount depth of less than 3 inches (2-5/8 inches, to be exact). It can fit in the tightest of spaces. It has a shallow motor assembly that reduces its overall depth,
so it can fit in smaller locations in your car. Most reviewers on Amazon.com say they place this behind the back seat. Others slide this under the driver's seat, so they can feel every beat coming from it.
Dual voice coils:
This subwoofer has dual 2-ohm voice coils, giving motorists and owners more flexibility in wiring it. It can be wired in parallel for a 1-ohm load. Its voice coils can also be wired in a series parallel for a 4-ohm load.
Trim ring:
This subwoofer has an aluminium trim ring that enhances its appeal. The trim ring mounts over the flange of the woofer. Aside from adding to the cosmetic appeal of the sub,
it can increase the mounting height of the woofer by around one inch. It can also increase the ring's diameter by around 9 inches.
Compatible with sealed and vented enclosures:
This subwoofer is compatible with both sealed box and ported enclosures. For sealed enclosure, Rockford recommends a maximum internal volume of 0.25 cubic feet.
Sealed enclosure is popular for its ability to handle a lot of power. It is suited to all kinds of music. On the other hand, Rockford suggests an internal volume of 0.75 cubic feet for a ported enclosure.
FlexFit basket:
Rockford fosgate p3sd2-8 has a Flex Fit frame that makes use of slots instead of single screw sized holes. This allows for adjustment on the mounting of the speaker.
Pros:
This is reasonably priced
It is easy to mount
Can fit in tight spaces
It can deliver clean and accurate bass
Distortion is very minimal
Cons:
It may require some break-in
It won't really blow you away in terms of bass output
F.A.Q.s:
Q. How clean is the mid-bass on this sub?
A. It is pretty decent for an 8-inch sub.
Q. Do you need batteries for this subwoofer?
A. Yes, it requires one 12 volt battery.
You can buy >>> Best Bluetooth Speaker Under $100
Verdict:
This Rockford Fosgate subwoofer is very thin that you won't really have problems looking for a space to mount it.
It can replace those speakers on the door panels, or you can put it in a sealed enclosure and mount it behind the car seats. This is a subwoofer that won't take up a lot of space in the cabin.
Although this subwoofer won't blow you away with its bass output, it delivers relatively satisfactory low notes. You should be able to feel and hear every low note.
I also like that rockford fosgate p3sd2-8 is reasonably priced compared to its competitors. This is one is a top rated subwoofer that I can recommend to motorists who want to get the most out of their subs.